Christian Education: Ministries
Sign up for our weekly emails on our Home Page to get Sunday School updates!





Learning about Jesus at every age
We are currently offering Sunday School several Sundays each month with a designated 0-5 year old offering in the Nursery. Come learn and play with us!
Sunday School (K-5th grade)
Church school for elementary children is offered several Sundays a month, lead by volunteers. Children are encouraged to attend the first part of the adult worship service, then are dismissed to Sunday school immediately following the children's sermon.
Our Sunday School reflects our upstairs worship experience by encouraging our youth to give (offering), share (praises & prayer requests) & pray the Lord's Prayer together. Families can enjoy faith-forming conversations on the same biblical topic as we make every effort to sync with the weekly scripture reading through age-appropriate teaching & fun object lessons.
With the increasing number of children in our congregation, we are actively working to expand our program in order to provide an enhanced learning experience for a wider age range of kids.
To our FPC Parents/Families: The forms below are part of our overall Child and Youth Protection Policy and allow us to best serve and care for your children.
Over the course of this next year (and beyond!), we as a church will be using a resource called New City Catechism, created to help children and adults alike learn the core beliefs of the Christian faith and their relevance to our everyday life. In addition to it being the core Sunday School curriculum for our youth, we'll also be using it for various small groups for people of all ages.
New City Catechism Small Groups
- Join a group -
Morning group: 9:30-11am in the Upper Room (room behind the sanctuary). Contact Cindy Coad (406-660-0474) for more info.
​
Evening group: 5:30-7pm in the Fellowship Hall (dinner provided). Contact Tara DeCock (406-209-8608) for more info.
​
Check out this video to learn more!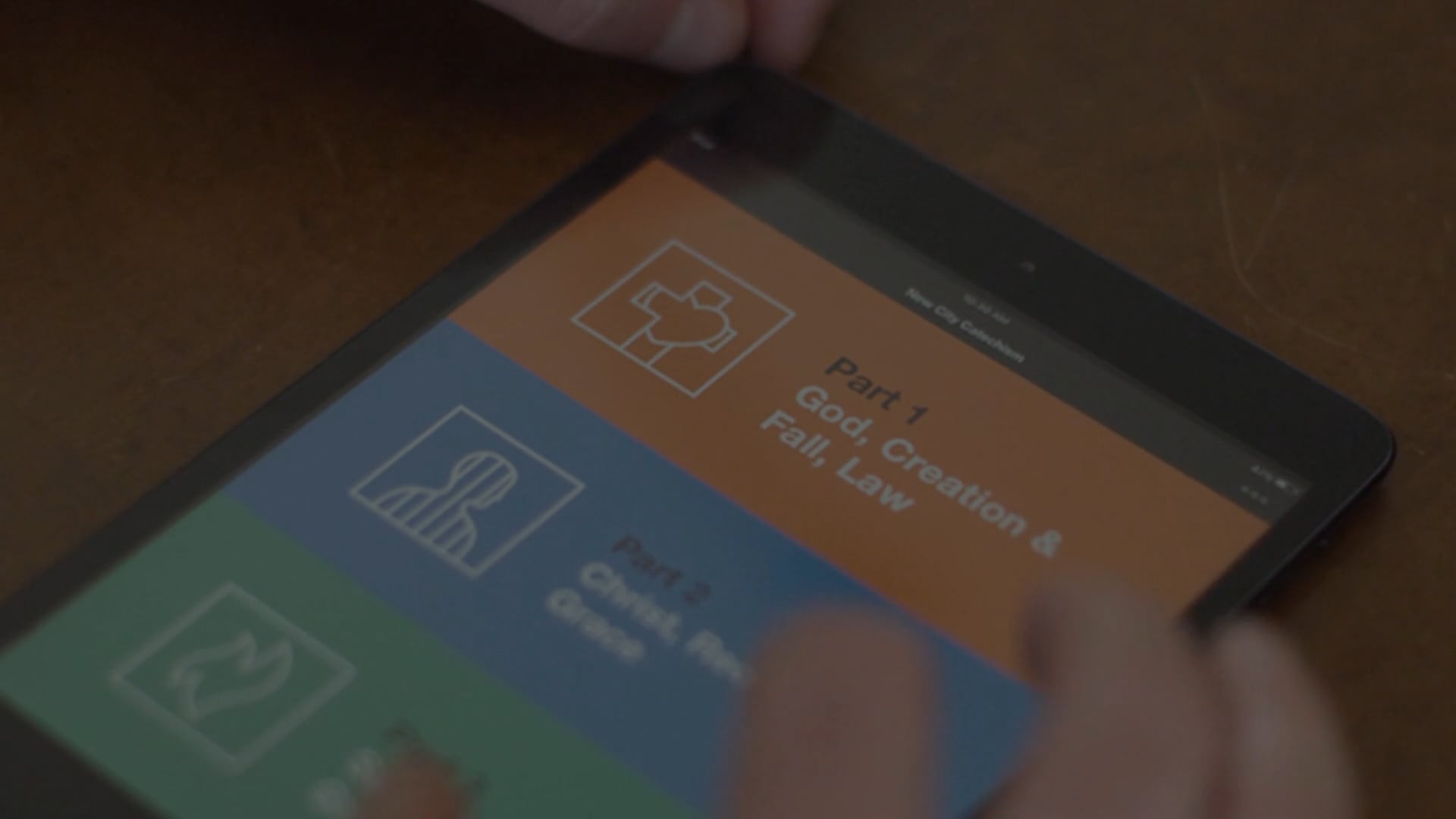 Introducing the New City Catechism